Slate of Candidates for 2022 – 2024/2025 Term
The following candidates have expressed interest and are willing to serve on the Board for the 2022 – 2024/2025 term if elected.  Please review a summary paragraph as to how each nominees skills, expertise and current research interests will benefit the current Board and how they will bring diversity to the Society below.  All members are welcome to contact these candidates to inquire about their positions prior to voting.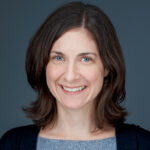 Megan Carey
Champalimaud Center for the Unknown
I have been honored to contribute to NCM as a Board member since 2019. I have worked to increase diversity within the society along several axes, both scientifically and demographically. My research experience spans a variety of model systems and I currently focus on neural circuits for coordinated movement in mice. I've been active in organizing related conferences including Cosyne, the Cerebellum GRC, and the FENS Forum, and I'm the current chair of the ALBA Network for equity and diversity in brain sciences. I'd be very happy to continue on the NCM Board and I look forward to seeing you all in Dublin!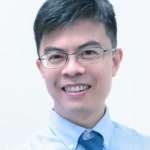 Vincent C.K. Cheung
The Chinese University of Hong Kong
I presented my first NCM abstract in 2006 as a graduate student. Since then, I have participated in 10 NCM meetings as a poster presenter, speaker for satellite meetings, or session moderator. As an NCM Board Member, in addition to the usual duties, I will aim to encourage meaningful dialogue between groups who study the motor system with different approaches. Also, as a faculty member based in Hong Kong with collaborators in China, Japan, and Australia, I am in a good position to enhance the visibility of NCM in the Asian-Pacific region, where motor neuroscience and rehabilitation are growing fast. According to the latest member count, among the 292 members, only 6 are from Japan, 3 from China, and 1 from Australia. It is fair to say that the Asian-Pacific region is underrepresented in the NCM membership. If elected, as an Asian-Pacific representative in the Board I will aim to encourage more researchers in the region to join the society and submit high-quality abstracts and proposals to NCM conferences.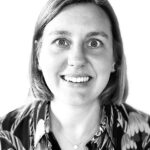 Friedl de Groote
KU Leuven
I have been regularly attending and presenting at the NCM conference since 2015, when I started transitioning from a biomechanist to a neuromechanist. I like the format of the NCM conferences with panel presentations that cover a topic from multiple angles as I feel this benefits communication to non-experts and supports exchange between subdomains. I have also always enjoyed the poster sessions that invite interaction and discussion. As a board member, I would like to further foster interactive meetings as well as contribute to attracting more diverse meeting participants through minority fellowships and incentives encouraging panels that are more diverse.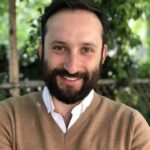 Sam McDougle
Yale University
I would be honored to stand for election as an NCM board member. I have been an enthusiastic attendee of NCM meetings since 2015, when I was a graduate student at Princeton working with Jordan Taylor and Yael Niv. I have attended every meeting since, going both in person (while a postdoc with Rich Ivry and Anne Collins) and virtually (after starting my faculty position at Yale in 2020). My additional involvement has included participating in a workshop ("Beyond Motor Errors: New Perspectives on the role of the Cerebellum in Learning") and co-authoring an "NCM Highlights" article in the Journal of Neurophysiology. If elected, I would hope to contribute to the board by a) helping to scientifically diversify NCM by further integrating psychological and human cognitive neuroscience perspectives into the mix, b) advocating for novel DEI initiatives (drawing on my many experiences working on DEI issues here at Yale), c) acting as a voice for other ECRs in the NCM community, and d) supporting an expansion of NCM outreach activities (e.g., publishing in popular-oriented outlets, social network growth, etc.).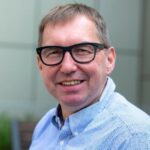 Hans (Hansjörg) Scherberger
German Primate Center
As a member since 2001, I have been following the development of NCM from a small, PI-dominated group of scientists to a steadily growing global scientific community with increasing diversity of age, gender, ethnicity and local origin. Scientifically, NCM was always as a healthy mix of psychophysical, neurophysiological and modeling efforts to explain motor function, with recently growing contributions from the fields of rehabilitation and neuroprosthetics. Given my background in primate neurophysiology, working on the neural control of hand grasping, neuroprosthetics, and associated modeling, the NCM community was always at the heart of my scientific home. As board member, I would like to contribute to the future development of NCM: to further promote cutting-edge science on motor control that is open to new scientific developments and challenges, to keep NCM attractive in particular to young scientists, and to continue to provide interesting and diverse meeting opportunities to foster scientific exchange and global cultural integration.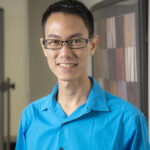 Aaron Wong
Moss Rehabilitation Research Institute
I have been an active member of the NCM community for over 12 years, from when I joined as a graduate student to now as an early career researcher. During that time, I have always found NCM to be an open, supportive, and collegial community. I would welcome the opportunity to continue fostering an environment of diversity and inclusion for all members of the NCM community, especially its more junior members, by serving on the NCM board. I bring diversity to the NCM board in a number of ways. Scientifically, my work considers a wide variety of questions ranging from sensory and motor control all the way to cognition. By studying behavior in neurotypical individuals and applying neuropsychological methods in several patient populations, I bring a perspective that is well situated along the translational pipeline from basic science to clinical research. Personally, I am able to speak from an intersectional perspective, being both a person of color and a member of the LGBTQ community. Thus, I would add a broad perspective to the NCM board, with an interest in promoting even greater diversity and inclusion in both scientific thought and in membership throughout the NCM community.
Trainee Slate of Candidates for 2022 – 2023/2024 Term
The following candidates have expressed interest and are willing to serve on the Board in the Trainee Board Member role.  The trainee position is a two year cycle beginning at the end of the 2022 meeting until the close of the 2024 meeting if elected.  Please review a summary paragraph as to how each nominees skills, expertise and current research interests will benefit the current Board and how they will bring diversity to the Society below.  All members are welcome to contact these candidates to inquire about their positions prior to voting.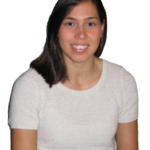 Susan Coltman
Postdoctoral Fellow, University of Colorado Denver
I am a postdoctoral fellow at the University of Colorado AMC where my research involves leveraging behavioral analysis of forelimb movements, combined with electromyography to study motor unit patterning across learning in mice. My interest in motor learning and control stems from 15+ years as a world-ranked heptathlete in track and field. My passion for research is demonstrated in my courage to transition from a focus on human behavioral studies of motor control and motor learning to the mouse model in order to gain a deeper understanding of the circuit-level mechanisms contributing to precise motor control. I have had the opportunity to attend the NCM meeting four times, which has given me a feeling of being a part of this wonderful community of researchers. I would be honored to join the Board to represent the postdoctoral, first-generation student, indigenous perspective, bringing experience and training from four different institutions.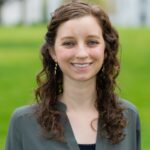 Andrea Pack
PhD Student, Emory University
My background as a motor systems neuroscientist and movement scientist led me to pursue a PhD in the neurobiology of motor control and sensorimotor learning. Over the past six years, I have found a scientific home through the NCM society and have attended the annual conference as a poster presenter and scholarship winner/oral presenter (2019). Additionally, I was a co-author for the Journal of Neurophysiology NCM meeting highlights article (Mathis et al., 2019). My experiences in developing and teaching neuroscience courses for incarcerated learning taught me how to use education to create community and a stimulating environment for an underserved, diverse population. The skills I have developed while mentoring students in lab, serving as the liaison between students and faculty in the Emory Neuroscience graduate program, and building strong international scientific collaborations will allow me to effectively connect and communicate with the NCM community. As a board member, I hope to encourage a welcoming, supportive, and inclusive space for all NCM members. Thank you for your consideration.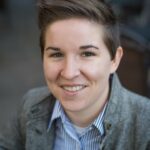 Martha Streng
Postdoctoral Fellow, University of Minnesota
I am a postdoctoral researcher in the Department of Neuroscience at the University of Minnesota, where I study the physiology of the cerebellum in the context of motor control and neurological disorders like epilepsy and essential tremor. I have been attending NCM meetings since 2015 when I was a graduate student in the laboratory of Dr. Tim Ebner, and have also had the pleasure of being an invited speaker and scholarship recipient at the 2019 meeting in Toyama. I am a female-identifying, queer scientist. I also play an active role in efforts to improve diversity, equity and inclusion at my home institution as the co-chair of my program's DEI committee. I seek to cultivate research environments that are accessible and equitable in addition to being academically stimulating and rigorous, and I would look forward to the opportunity to contribute my efforts as a NCM Trainee Board Member.
Voting Directions
NCM members in full standing are entitled to cast 5 (five) votes for the regular board members. These votes can be cast for 5 separate candidates with one vote each, cast for the same candidate 5 times, or cast for any other combination of candidates with any number of votes to a total of 5 votes cast.  The five candidates with the highest total number of votes will be the successful proponents.
NCM members in full standing are entitled to cast 1 (one) vote for the trainee board member. The  candidate with the highest number of votes will be the successful proponent.
As an NCM member in good standing, you should have received an email with specific voting instructions. If you have not received this email, please contact us.
The election is open from March 30 – April 13, 2022

The current list of NCM Board Members can be found by clicking here