Slate of Candidates for 2023 – 2026 Term
The following candidates have expressed interest and are willing to serve on the Board for the 2023 – 2026 term if elected.  Please review a summary paragraph as to how each nominees skills, expertise and current research interests will benefit the current Board and how they will bring diversity to the Society below.  All members are welcome to contact these candidates to inquire about their positions prior to voting.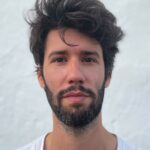 Juan Alvaro Gallego
Imperial College London
Past contributions: I have attended NCM regularly since early in my postdoc (all editions but one since 2015), and have always participated actively in the meeting, be it by presenting my own work, or by organising a panel session. Since starting my lab in 2020, I have encouraged my group members to attend, which has led to a total of six poster presentations and two individual talks. Finally, I have served one term as Board Member. During this period, I have tried to make NCM better known to the scientific community (through social media), and I have also sought to make it feel safer to everyone —by lobbying to intensify our efforts to establish a more formal community code of conduct.
Planned contributions to the Society: NCM has been a very important meeting in my career, both personally and professionally. As such, I would like to contribute to: 1) broadening our community, by attracting scientists from under-represented communities, including countries with traditionally very few delegates; 2) making our friendly community even safer to everyone, regardless of their personal background; 3) increasing the scientific diversity of the meeting, by attracting scientists studying other model organisms or aspects of behaviour.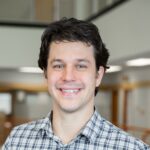 Joshua Cashaback
University of Delaware
I am an Assistant Professor in Biomedical Engineering at the University of Delaware. As an NCM member since 2014, I have attended 7 meetings and been involved with 14 presentations. Attending NCM has been an immensely rewarding experience, which has improved our scientific work and led to many fruitful collaborations. During the pandemic, I created a virtual journal club that showcased the outstanding work of trainees and provided a platform to amplify women (> 60%) and BIPOC (> 40%) presenters from around the world. As a board member I would like to create dedicated conference time for trainees, particularly for underrepresented groups (BIPOC, 2SLGBTQ+, disabilities, females), to network and receive career advice from a faculty mentor. Given my rewarding experience with NCM, it would be an honour to join the board, give back to the society, and be an ally to underrepresented groups and early career researchers.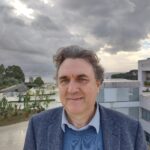 Andrea d'Avella
University of Messina
Since I attended my first meeting in 1998, I have always been enthusiastic about NCM for the unique way it brings together and supports our international community. Over the years I have done my best to support NCM, by attending every year, organizing sessions and satellite meetings, serving on the Board. I would be delighted to continue serving on the Board, sharing my experience in several research areas, ranging from muscle synergies to real-life motor skills, bringing my enthusiasm for NCM and its collegial and friendly atmosphere, and providing the perspective of a European member. If re-elected, I would keep supporting the inclusivity and joyfulness of the NCM community, and I would promote new globally accessible ways (e.g. online workshops to be held each year in the Fall and Winter) as well as good old ways (e.g. more time for posters at the meeting) to share scientific content and personal experiences.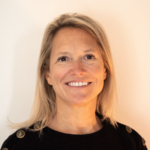 Julie Duque
Université catholique Louvain
The research pursued in my lab (https://www.coactionslab.com/) explores how cognition guides motor behavior in humans, in the context of decision making, movement preparation and motor learning, using mostly TMS and EEG. As such, the NCM meeting is the conference my lab members and myself have been liking and joining the most in the past years! Hence, it would be a great honor if I could join the board and get involved in NCM initiatives, especially the organization of the annual meeting, with other scientists working in my field around the world. I would be happy to promote the NCM society in Belgium and Europe, and also around the world, especially as the field Chief Editor of the Motor Neuroscience section of Frontiers in Human Neuroscience.
Besides directing my lab at UCLouvain in Belgium, I am also the president of the Belgian Society for Neuroscience (BSN), the BSN representative to the ALBA Network and member of the FENS-Kavli Network. In these positions, I am well aware of the importance of ensuring diversity in our scientific field. As a woman, I am of course very sensitive to the gender issue but I think all aspects need to be considered together and I would be eager to promote and ensure this diversity as NCM board member, through a balanced selection of speakers and symposiums when programming meetings. Besides, I would be happy to help with the NCM Diversity Fellowship.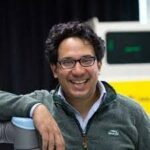 A. Aldo Faisal
Imperial College London & University of Bayreuth (Germany)
I grew up with NCM from Seville in 2007 as a recent graduate to Prof. I have much intellectually and personally enjoyed our community with its vibrant interplay between basic science and clinical solutions. I enjoy the solid experimental work at NCM and work myself at the bridge between computational methods, clinical technology and understanding the fundamental neuroscience of movement in a data-driven way. I want to support the community with facing the challenges and opportunities that AI  pose for our work. I am keen to see more geographic diversity at the meetings (e.g. Africa & Asia), but also for us to think more actively about inclusivity for the growing group of disabled researchers – I had good experiences securing sponsorships to support these goals in the past. I have collected some organisational expertise over the years: I direct a centre in London of 80 researchers, and I am setting up a new institute in Germany at the interface of computational, behavioural and clinical neuroscience, and (co)organised several conferences from 200-5000 attendees that still run to this day. I am now on a 5-year UKRI Turing AI Fellowship, courtesy of the UK government, that frees me from administrative and teaching duties to "drive research impact", and I think serving the NCM community is very well-invested time.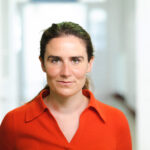 Roxanne Lofredi
Charite Universitatsmedizin Berlin
I am a clinician scientist in the neurology department at Charité – University Berlin, Germany. My scientific focus lays in investigating pathophysiological oscillatory patterns in intracranial recordings and network-specific effects of invasive neuromodulation in patients with movement disorders. I have been actively involved as board member at the Berlin Institute of Health, the Early Committee of an international research consortium and the mentoring program of our university.
The first time I attended the NCM Congress was in Toyama, Japan, 2019, and directly decided to initiate a symposium the following year. As the conference got cancelled due to the pandemic, we re-submitted our interdisciplinary symposium with the title "Basal ganglia circuit communication for movement execution and motor learning: The vigorous tutor revisited." together with Prof. Turner, Prof. Bostaan, Prof. Neumann and Prof. Robbe, for participation in Dublin in 2022.
I appreciate the outspoken effort towards diversity and inclusion of the NCM society, with my personal focus being the mentoring of young female researchers and the integration of scientific work to clinical translation as clinician. Furthermore, my scientific research area – human basal ganglia physiology- could be an extension of the current focus of the NCM Congress.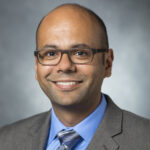 Tarkeshwar Singh
Pennsylvania State University
I am an Assistant Professor in the Department of Kinesiology at Penn State University. My research focuses on the mechanisms of eye-hand coordination and posture stabilization with a focus on both healthy adults and patients with neurological disorders. I have been a member of NCM for the past several years and attended multiple meetings. If elected to the board, I believe that I can contribute a unique perspective to the Society in terms of scientific content. I use both experimental and computational methods to understand the mechanisms of eye-hand coordination and how they are disrupted in neurological disorders. I would also bring diversity to the board, as I am a junior investigator of South Asian background who has trained in three different countries. I am committed to improving diversity in science and improving the representation of women and BIPOC. I am also a member of my Department's Diversity, Equity, and Inclusion committee and I hope to contribute my perspective for supporting young scientists within NCM.
Voting Directions
NCM members in full standing are entitled to cast 4 (four) votes for regular board members. These votes can be cast for 4 separate candidates with one vote each, cast for the same candidate 4 times, or cast for any other combination of candidates with any number of votes to a total of 4 votes cast.  The four candidates with the highest total number of votes will be the successful proponents.
Please note, in order to reduce selection bias, names will be shown in random orders.  Please review the names carefully to ensure you are casting your vote for the correct individual.

As an NCM member in good standing, you should have received an email with specific voting instructions. If you have not received this email, please contact us.
The election is open from February 6 – 20, 2023.

The current list of NCM Board Members can be found by clicking here