Welcome to Dubrovnik, Croatia!
Dubrovnik, Croatia. A UNESCO World Heritage protected city. A city surrounded by 1,940 meters of unique medieval ramparts. The uniqueness of Dubrovnik lies in its history and cultural heritage where its rich history is alive in every part of the city. Dubrovnik is locatd on the South Adriatic which provides for stunning views of the sea with dramatic historical backdrops.
Accommodation Booking Information
Two hotel options are available for NCM guests to provide opportunities in different price points.  All NCM sessions will be taking place at the Valamar Lacroma Dubrovnik Hotel but both hotels are located in the same master complex.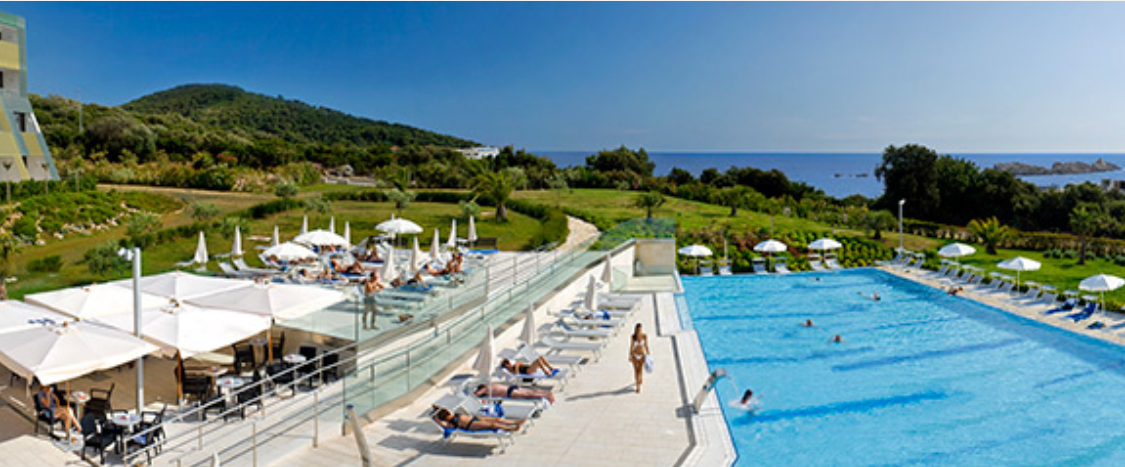 Valamar Lacroma Dubrovnik Hotel
The Valamar Lacroma Dubrovnik, a four-star hotel, is located in the green oasis of the Babin Kuk peninsular, only 15 minutes by car or bus from the old town of Dubrovnik.  With amazing views over the South Adriatic and multiple public beaches close by, this four-star hotel has something for everyone.  A modern hotel with luxurious rooms, indoor and outdoor pools and a variety of restaurants, the Valamar Lacroma will fulfill all your needs
Amenities
Luxury wellness and spa facilities
Multiple restaurant and dining options
Indoor and outdoor pools
Cardio and Fitness machines, along with multiple sport activities including volleyball, badminton and tennis
RATES – Valamar Lacroma Dubrovnik 4*

Standard Rooms – €140 for single occupancy/€155 for Double Occupancy 
All room rates include breakfast buffet, VAT and local tax.
RATES – Valamar Sunny Club Hotel 3* – FOR STUDENTS and TRAINEES

Please note: A limited number of rooms have been blocked for student/trainee attendees.  The Sunny Club is a 3 minute walk from the Valamar Lacroma Dubrovnik.
If you are a student or trainee, please free to book at the Valamar Sunny Club Hotel.  We ask that those attendees who are no longer students or trainees refrain from booking at the Valamar Sunny Club Hotel as we have limited rooms available at the lower cost.
Standard Rooms – €100 for single occupancy/€110 Euros for Double Occupancy
All room rates include breakfast buffet, VAT and local tax.
Interested in Roomshare?
Interested in finding fellow delegates to share hotel rooms with during NCM 2024? If so, please fill out our Roomshare form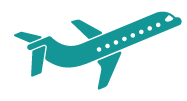 Getting to Dubrovnik, Croatia
Dubrovnik is easily accessible via several international airlines with direct non stop flights from Frankfurt, London, Istanbul, Barcelona, Rome, Madrid and Warsaw along with many connections through Zagreb. Most European capitals are only 1 – 2 hours flight time to Dubrovnik.
Access from Dubrovnik Airport to the Valamar Lacroma Dubrovnik Hotel
Dubrovnik Airport is approximately 20km from Old Town and 17km from the Valamar Lacroma Hotel.  Car rental, shuttle bus service and cabs are available for transportation from the airport to the Old Town.
Cabs – can be hired outside the arrivals area of the airport
Bus – There is a bus service to Dubrovnik that departs 30 minutes after each regularly scheduled flight.  This bus will take passengers to Pile, entrance to the Old City.  Tickets can be purchased from the bus driver.
Platanus Shuttle Bus – http://www.platanus.hr/shuttle-bus.html
Passports & Visas
As Croatia is part of the European Union, many nationalities will not require a visa to enter the county.  Please note passports are still required to travel to Croatia.   Information on nationalities requiring a visa may be obtained from the
Croatian Ministry of Foreign Affairs
website. The NCM Secretariat and Podium Conference Specialists will provide assistance in obtaining visas in the form of support letters once registration is confirmed and fully paid for.
To request a visa support letter once you have registered and paid in full please email us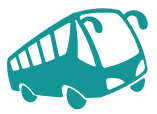 The Valamar Lacroma Dubrovnik is located on the Babin Kuk Peninsula, a short 10 – 15 minutes outside of Dubrovnik. A city bus runs from the front entrance of the hotel to the Old Town every 15 minutes during the day and less frequently at night. Cabs are also plentiful through Dubrovnik and can be used to get around. Walking is the best way to see the Old Town but you can also rent cars, scooters and bikes to explore.
Learn More
If you'd like to learn more about the locale, please follow the link below to the Dubrovnik the tourism site
Tipping is expected in Dubrovnik with the standard tip of 10 – 15% of the bill.
The currency in Dubrovnik is the Croatian Kuna
Major credit cards are widely accepted in most establishments but it is suggested to always carry a small amount of cash and check before ordering.
Under Croatian law, smoking is acceptable in most locations that are not indoors. Smoking is restricted in restaurants unless you are sitting outside on a terrace.
From March 31 to late October, Dubrovnik operates in the Central European Summer Time (GMT +2 hours)