Welcome to Santa Fe
Santa Fe, New Mexico is celebrated for its clean, mountain air, amazing blue skies and 1.6 million acres of public land. Santa Fe is located 7,000 feet above sea level at the base of the southern Rocky Mountains. Santa Fe was founded in 1610 and is the second oldest city in the United States and is considered both the highest and oldest capital city in America.
Hilton Santa Fe Buffalo Thunder
Situated under the picturesque Sangre de Cristo Mountains, the Hilton Santa Fe Buffalo Thunder is conveniently located only 15 minutes from downtown Santa Fe, and about an hour from Albuquerque International Airport. Guests of Hilton Santa Fe Buffalo Thunder can expect a first-class experience with excellent staff and state of the art facilities, including a 3 x 9 hole golf courses and the Wo'P'In Spa featuring nourishing Native American-inspired treatments.
Amenities
Buffalo Thunder Casino
Spa
Three Golf Courses – Towa Golf Club
Choice of stylish bars, restaurants and coffee shops
Complimentary WiFi when booking as part of the NCM Block
There is no parking fee for self-parking and plenty of parking is available if delegates choose to rent a car.  Valet parking is also available at a rate of $12 per day.
Rates
$149 per room for single or double occupancy
$169/189 per room for triple or quad occupancy
*Rate does not include applicable local taxes
A block of rooms has been reserved for the 28th Annual NCM Meeting at Hilton Santa Fe Buffalo Thunder. This block of rooms is available at a discounted rate for delegates attending the 28th Annual NCM Meeting:
Please call 1-800-445-8667 and quote NCMDG (regular rooms). OR
Student Rates – Now Sold Out

$89 per room for single or double occupancy
$109/129 per room for triple or quad occupancy
*Rate does not include applicable local taxes
Please note: a limited number of rooms have been blocked for student/trainee attendees
Unfortunately we no longer have student room rates available.  Room sharing is an option, see below, and there are rooms available at the discounted delegate rate.

Interested in Roomshare?
Interested in finding fellow delegates to share hotel rooms with during NCM 2018? If so, please fill out our Roomshare form
Interested in Car Share?
Please fill out our form if you are interested in sharing a car rental during the conference, or for arranging a ride with someone from the airport.
Once you fill out the form, you will be provided access to view others who have completed the information.
Car Rental in Santa Fe
Discounts are available with both Avis and Budget car rentals by using the information below.  Please note that all rentals are subject to a driver's license check and all drivers should be 25 or older with a major credit card.  Drivers between the ages of 21 – 24 will incur an underage fee.
Avis Rent a Car
Call 1-800-331-1600 and quote M615512 to receive the best rates.
Or
---
Budget Rent a Car
Call 1-800-842-5628 and quote X536035 to receive the discounted rates.
Or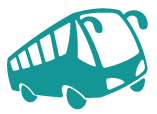 Getting around Santa Fe
Once in town, getting around is easy. Downtown Santa Fe and the surrounding historic districts are compact and most conveniently traveled on foot. It's no wonder Santa Fe was voted one of America's Top Rated Walking Cities. For longer trips there is a public transportation system, ride-sharing service, and charter vans and limousine service. Many hotels offer shuttle services and from the Railyard District to Downtown there is "The Santa Fe Pickup" for free. Rental cars can also be picked up throughout Santa Fe.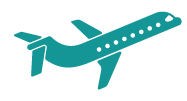 Getting to Hilton Santa Fe Buffalo Thunder
Santa Fe is easily accessible by both domestic and international flights.  There are more than 36 scheduled airlines flying into Albuquerque International Sunport, which is located 80 miles from the Santa Fe city Center and an increasing number of airlines that fly directly into Santa Fe each day.  Learn more about the two airports by clicking the appropriate one below:
Access from Santa Fe Airport to the Hilton Santa Fe Buffalo Thunder
Car rentals and a shuttle bus service are available from the Santa Fe airport.  Reservations are required for the shuttle service and can be made online by clicking here
There are no taxis or limo companies with locations at the airport.  There are a variety of services however that will operate to and from the airport when contacted directly.
Sandia Shuttle Express – 505-474-5696
Santa Fe Valet and Limousine Service – 505-424-2171  
Uber – www.uber.com
Lyft – www.lyft.com
From Albuquerque International Sunport to Hilton Santa Fe Buffalo Thunder
Car rentals and shuttle bus service exists from the Albuquerque International Sunport.  Reservations are highly recommended due to limited departure times.
Sandia Shuttle Express – https://www.sandiashuttle.com/
RoadRunneR Shuttle and Charters – http://www.rideroadrunner.com/
Passports & Visas
While visas are not currently required some nationalities, visitors are required to have a valid passport.  Information on nationalities requiring a visa may be obtained from the US Department of State website
The NCM Secretariat and Podium Conference Specialists will provide assistance in obtaining visas in the form of support letters once registration is confirmed and fully paid for.
To request a visa support letter once you have registered and paid in full please email: management@ncm-society.org
Tipping –
Tipping is expected in Santa Fe with the standard tip of 15 – 20% of the bill.
Currency – The currency in Santa Fe is the US Dollar
Credit Cards – Major credit cards are widely accepted.
Smoking Policy – Under New Mexico law smoking is not permitted in all enclosed public places.
Electricity – 120 Volts
Time – From March to October, Santa Fe operates in the Mountain Daylight Time (UTC – 6 hours)
What to Pack – Include smart casual clothes for the conference. Smart attire is recommended for the Opening Reception. Appropriate clothing for free time and comfortable shoes are advised
There are four distinct seasons in Santa Fe including snow during the winter in the city. The hottest month is June when temperatures reach into the mid to upper nineties. The daily temperature typically changes 30 degrees due to the city's elevation and cool evenings. Normal rainfall is 14 inches a year.
Shopping in Santa Fe takes you on an odyssey, into charming historic buildings filled with treasures handmade and hard to find anywhere else.
Whether you're looking for fashion or furniture, cowboy boots or concho belts, salsa or silver and turquoise jewelry, you'll find that and so much more in this shopper's paradise of Southwest specialties as well as wonders from around the world.
Uncover Santa Fe's hidden treasures while shopping independent boutiques, flea markets, and the largest art markets in the country.